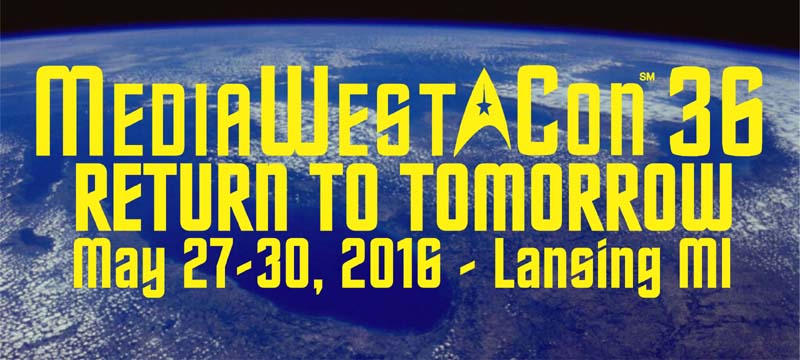 Programming


Programming at MediaWest*Con is conducted under the philosophy of IDIC (Infinite Diversity in Infinite Combinations);

differences

of opinion are to be expected, but personal attacks will not be tolerated. Programming is determined by member input and participation, and is intended for an adult audience. Adult guardians of minor children are responsible for their actions. We do not censor adult content in panel topics.

When suggesting topics, please keep in mind that that the majority of topics should reflect MW*C's core interest of science fiction and fantasy. News, sports, so-called "reality" shows, game shows, etc. are generally outside our purview unless they have some

sf

/fantasy or other

fannish

content.

Cardassians

yes,

Kardashians

no.


Any questions, e-mail us at mwcprogram@yahoo.com.

Thanks!

-- Elyse & Dawn


E-mail: mwcprogram@yahoo.com
MW*C: groups.yahoo.com/group/mwcprogram/
Twitter: check out for quick news! http://twitter.com/mwcprogram
Party Suite

Dawn McLevy & Elyse Dickenson, as above

MW*C

provides space, at no cost to all its members, to host parties or other events in the Party Suite.



Party Suite is now open!

The Party Suite, located on the second floor of the host hotel, directly across from the main elevators, is open for use for all attendees. Blocks of space of 2 hours are available for parties Friday-Sunday. See attached PDF for full details. Party Suite forms can be mailed in immediately.

These slots are taken:

FRIDAY, May 27
6:00 – 8:00 PM Informal Shabbat Service and Oneg, and Celebration of Lev (Jewish AIDS Memorial day) and Lag B'Omer Peter Cooper
8:00 – 10:00 PM Coloring book enclave Jynjyr

SATURDAY, May 28
3:00 – 5:00 PM The Professionals Party Kat
5:00 – 7:00 PM Peter Pinkie Pony Party (Real Ghostbusters) Party Posse
9:00 – 11:00 PM A Wake for Han Solo Solo's Seraglio

SUNDAY, May 29
11:00 AM – 1:00 PM Brunch with the Strachey-Callahans: Donald Strachey Mysteries Party Candy A, Storyfan, Vivian
3:00 – 5:00 PM Tea and Sympathy – DA Wrap S. Powell
7-9pm – Ice Cream Social
9-11pm – MW*C Celebration

Any questions, e-mail us at mwcprogram@yahoo.com

*The Downton Abbey tea party is open to everyone and costumes or formal tea attire is encouraged as there will be prizes for best of and runner ups. A proper tea will be served.


---
This official
MediaWest*Con
page was updated May 5, 2016