Souvenirs
MediaWest*Con 40 T'shirts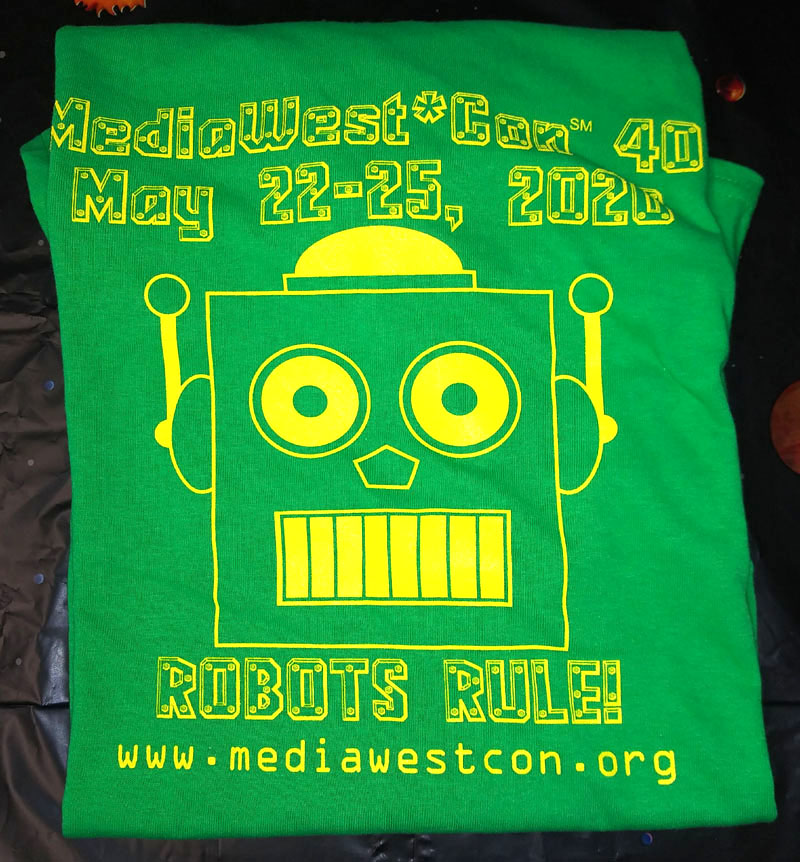 MediaWest*Con 40 T'shirts have arrived!
Shirts have the MW*C40 logo in yellow ink on Irish Green shirts.
MW*C 40 T's are available in M, L, XL, XXL, & XXXL.
M-XL will be $12, XXL-XXXL $15.
If you would like to help promote MW*C 40 by wearing your shirt now, let us know the size needed and we will let you know shipping cost.
Otherwise, let us know what size you need and we will set it aside to be picked up and paid for at MW*C 40.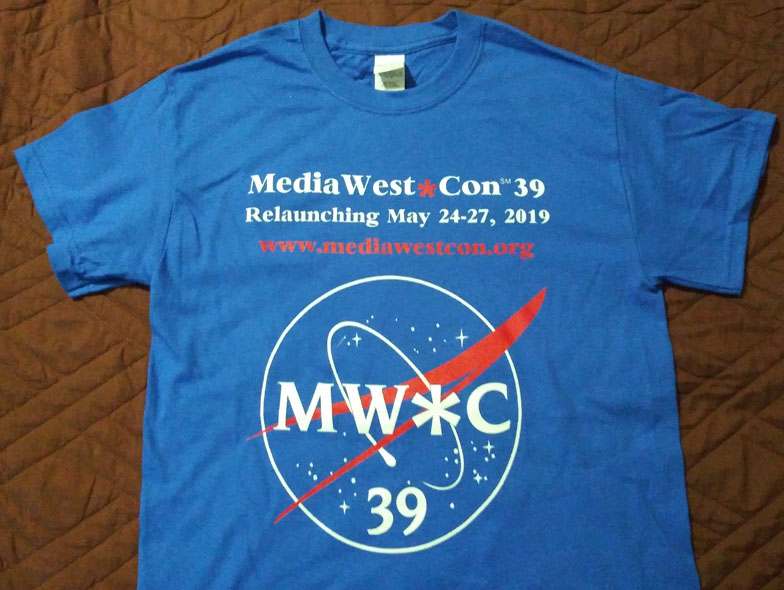 We still have some MW*C 39 T'shirts in S & L sizes.

MediaWest*Con 39 T'shirts sport the MW*C 39 mission patch logo printed in red and white on royal blue shirts.
S & L will be $13 each (+ shipping TBD).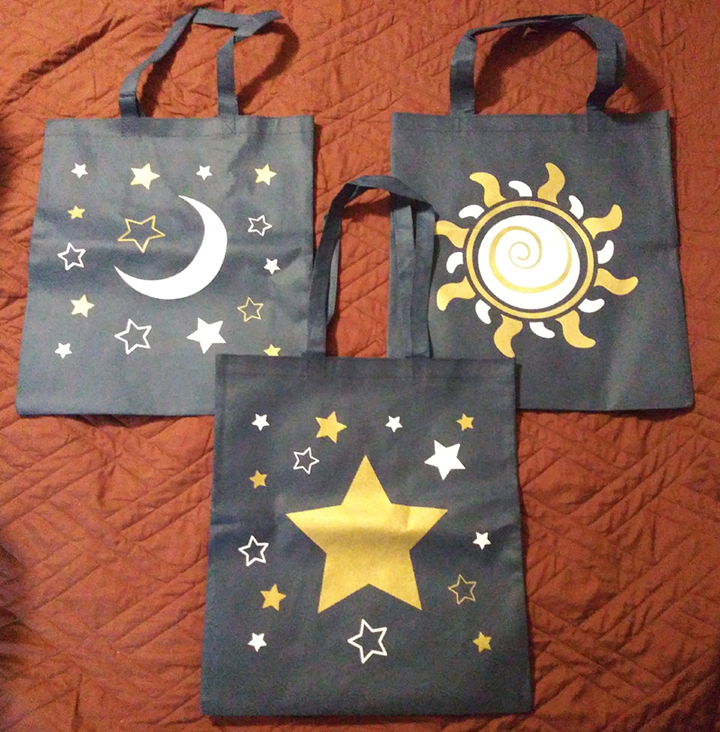 We still have a few Celestial Totes left, 3 designs (Sun, Moon, Stars) on dark blue. Let us know if you are interested.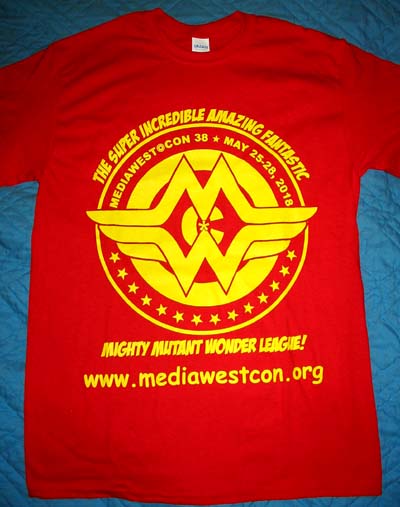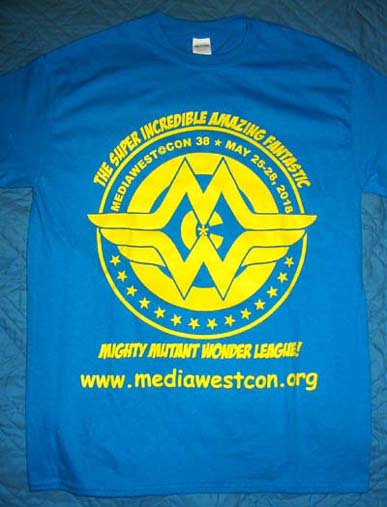 MediaWest*Con 38 T'Shirts & Capelets!
MW*C 38 T'shirts are super blue or wonder red and feature the MW*C 38 logo in yellow. Very few left. Check for size and color availability.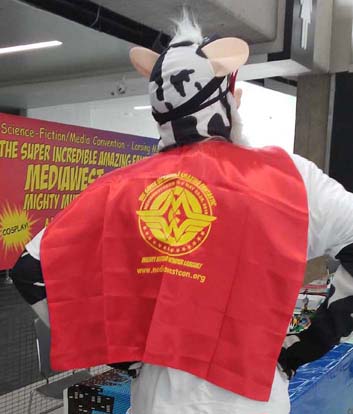 We also still have a few MW*C 38 superhero capelets for $10.00. Capelets are red with MW*C 38 logo printed in yellow and have a blue lining.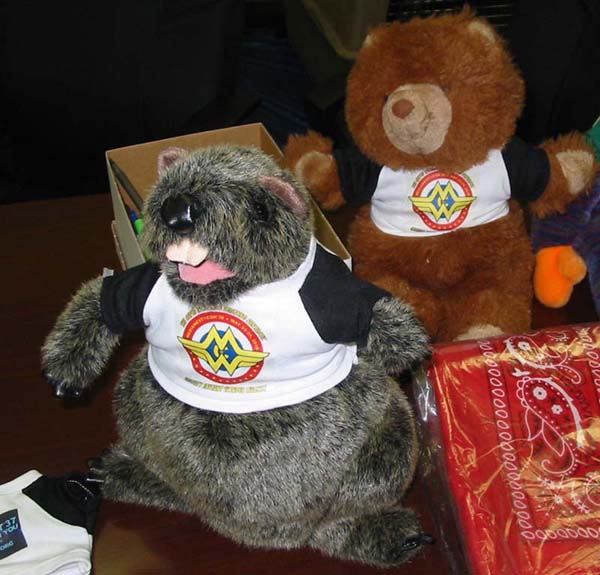 We also had Apocryphal T's, suitable for teddy bears and small creatures for $5. Shirts are about 5" across flat. Might be one left.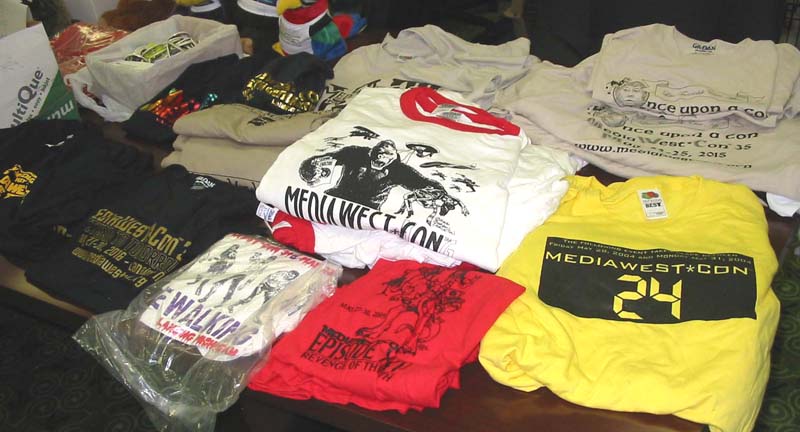 We have some T'Shirts from past years. Inquire with size and we'll let you know if we have it and the cost.
MW*C 37 T'Shirts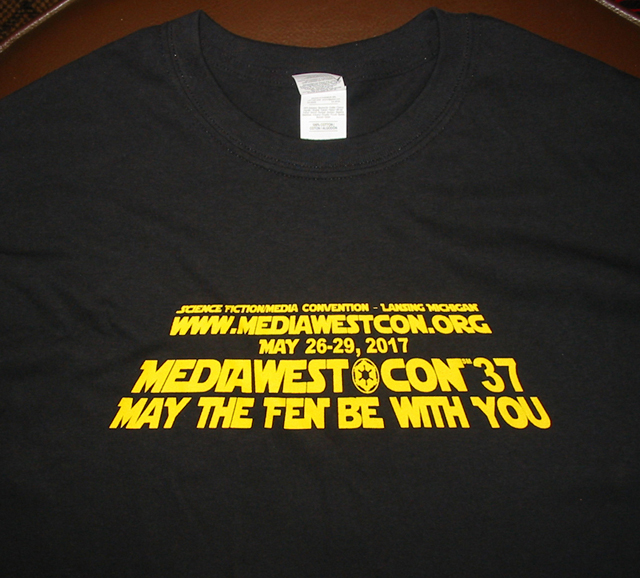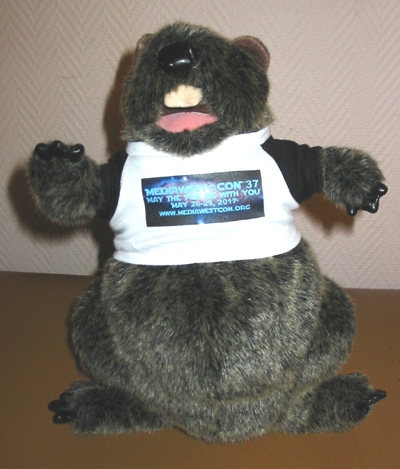 MW*C 36 T'shirts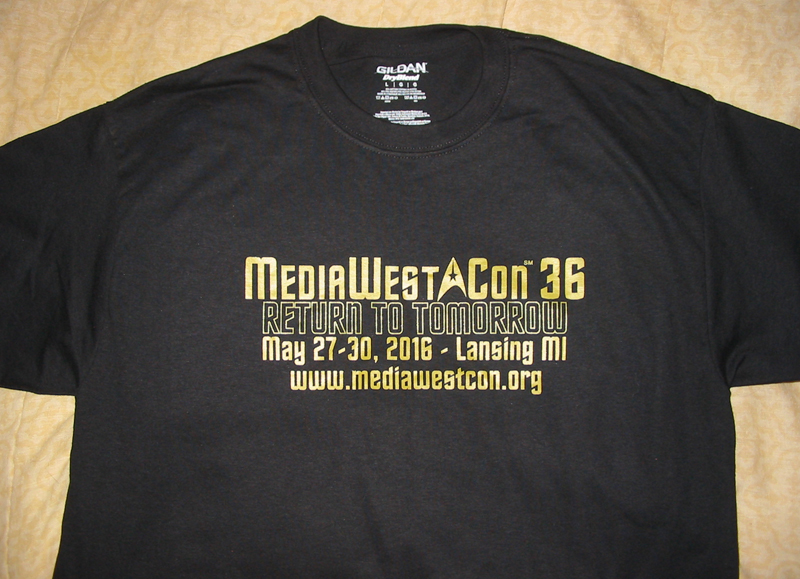 MediaWest*Con 35 T'shirts

MW*C 34 T'shirt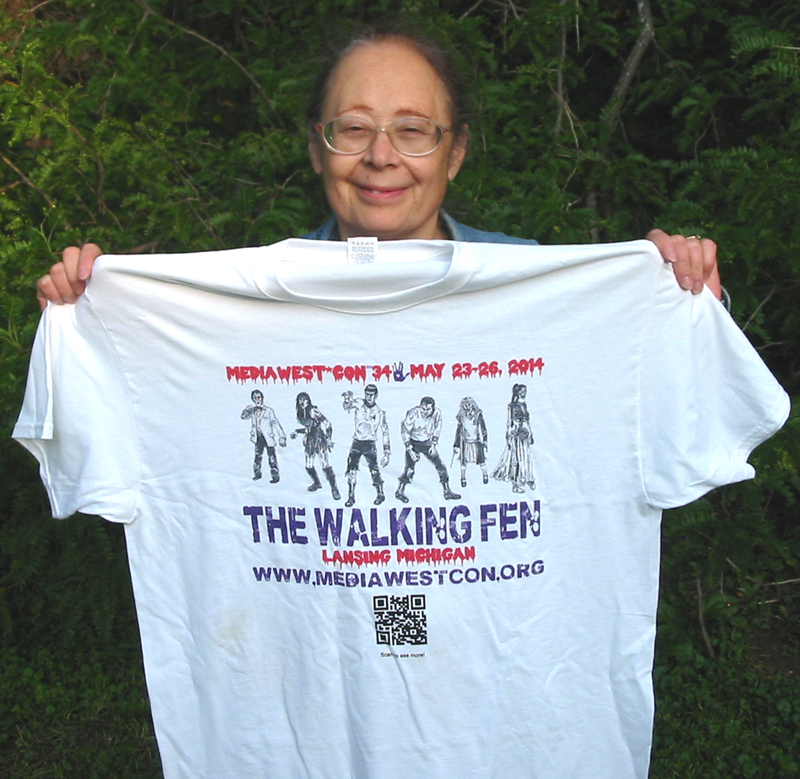 MW*C 32 T'shirt
---
This official

MediaWest*Con

page was updated September 23, 2019