The Walking Fen
MediaWest*Con 34 -- May 23-26, 2014
Since we are still kicking after all these years, MediaWest*Con 34 celebrates the Undead -- vampires, zombies, werewolves, and all the grim, ghoulish, and supernatural denizens of the not-quite-dead netherworlds. So bring Mister Pointy, your garlic necklaces, hex bags, and spellbooks... and expect one helluva good time!

MediaWest*Con
is the definitive gathering of SF/Media fandom, held each Memorial Day Weekend in Lansing Michigan.
MediaWest*Con
is sponsored by
T'Kuhtian Press
as a celebration of the diversity of SF/Media fandom, run by fans, for fans, and is staffed entirely by volunteers.
MediaWest*Con
traditionally features the Art Show and Auction, Fanzine Reading Room. Fannish Videos, Masquerade, Dealers' Room, Game Room, SF/Media Fan Fund, Fan Quality Awards, a Con Suite (AKA Hospitality Suite) and a Party Suite, and many, many panels on a wide variety of topics representing many areas of interest. Programming is determined by member input and participation; a form for suggesting topics will be included in a future Progress Report. Programming is intended for an adult audience; we do not censor adult themes in panel topics or in the Art Show. We have no official guests. The name
MediaWest*Con
is a service mark of
MediaWest*Con
.
---
Once again,
MediaWest*Con 34
was held in Lansing, Michigan on Memorial Day Weekend, May 23-26, 2014. As always, programming was determined by member input and participation.


Fandoms and interests reperesented in programming at

MediaWest*Con 34

included

Agents of SHIELD, Arrow, Bates Motel, Big Bang Theory, Bond/Skyfall,

cannon vs fanon,

Captain America, Criminal Minds

, crossovers/AUs,

Doctor Who, Downton Abbey, Falling Skies,

fanzines/writing/editing, E-books,

Godzilla

, ghosts/hauntings/paranormal,

Hobbit

, internet,

Justice League, Magnificent 7

, Marvel, Andre Norton, Pern,

Person of Interest, Professionals, Sentinel, Shaun of the Dead, Sherlock/Elementary

/Holmes

, Sleepy Hollow, Stargate: Atlantis, Star Trek, Star Wars, Starskey & Hutch, Supernatural

, TPTB,

UNCLE, Veronica Mars, Walking Dead, Wonder Woman, X-Men

, and much more!


---
Masquerade Awards
Best Use of Andre's Brain Award & Best In Show




Plan B


Peter Cooper

The Undead Ringer Award




Even The Master Can Go Bald


Scott Clark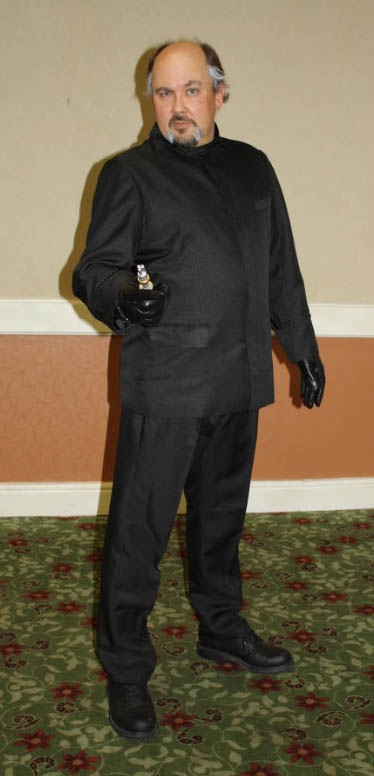 The Goodwill Quick Change Artist Award




Rebecca Rose, Lady Buccaneer


Becky Wurm Clark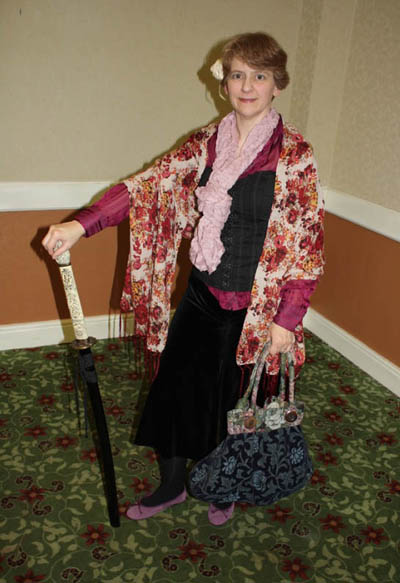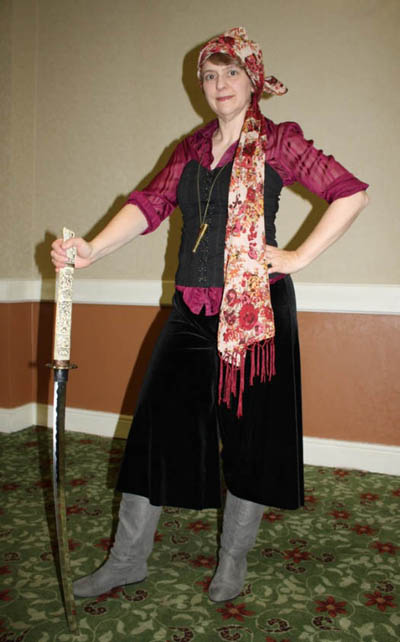 The Awesome Hat & Workmanship Award




Timey-Whimey, Wibbly-Wobbly: Alice Fell Down the Rabbit Hole


Sam Powell




The Godzilla Is In a Lot of Trouble Award




Zombi 2: Change for a Buck


Janice St. Clair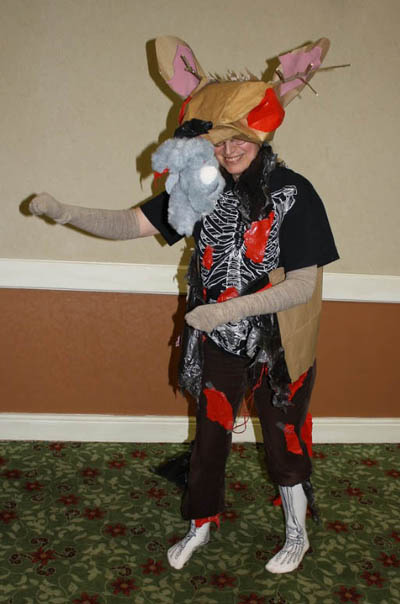 The Con Crooner Award




To All the Cons I've Gone Before


Bob Dawe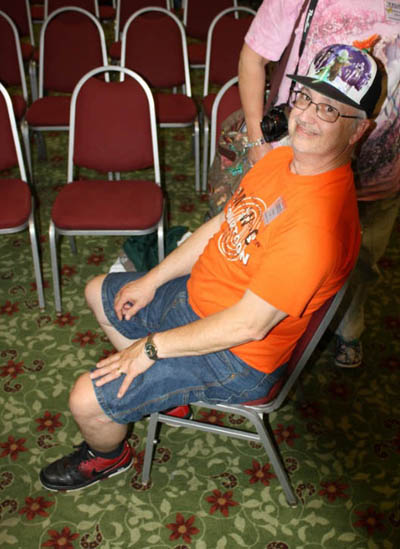 Door Decoration Awards
Best In Show
Room 356 --
NCIS Land
Best Marriage Equality & Judges; Favourite
142 --
The Many Faces of My Husband Tony Stark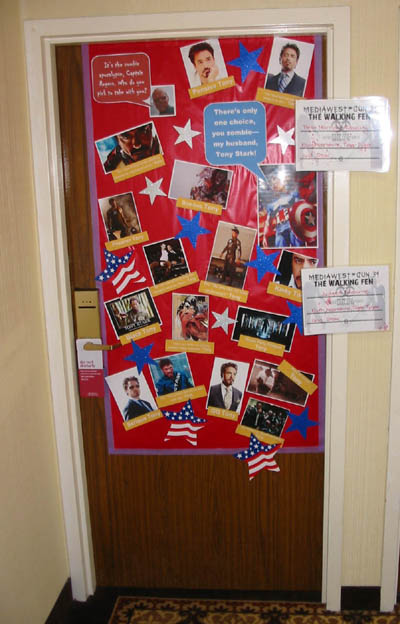 Shiniest Single Fandom


230 --

Martinis by Moonlight







Best Interactive


147 --

Fandom Graffiti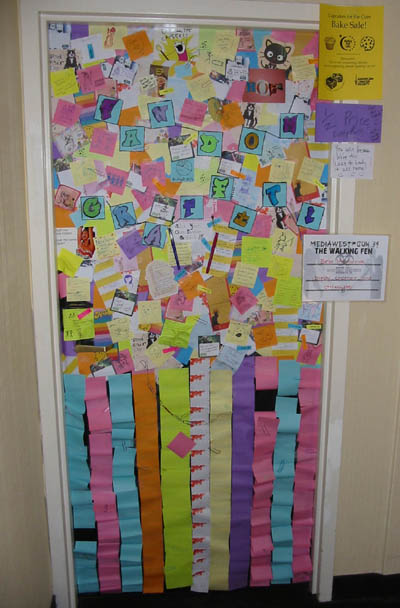 Best Multi-Fandom


248 --

Few of Our Favorite Things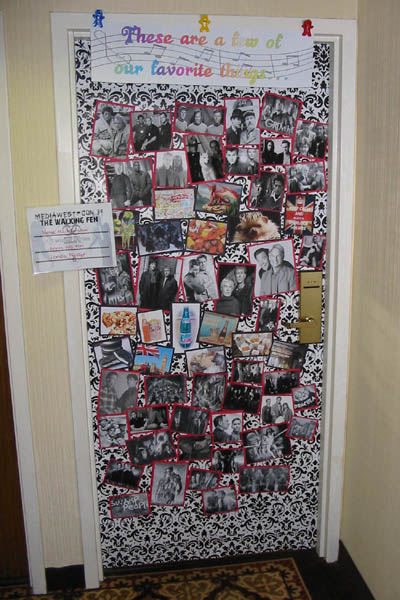 Most Nostalgic


306 --

X-Fen: Doors of Future Past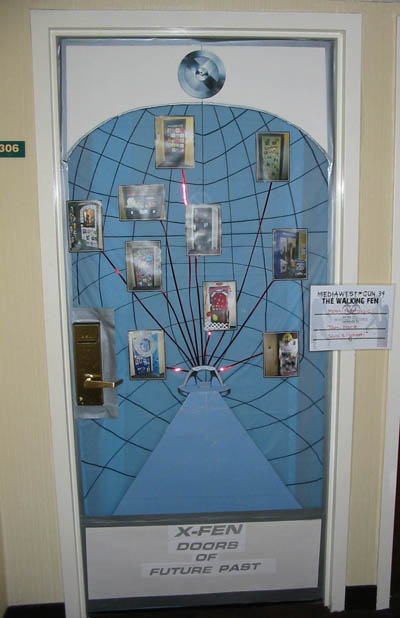 Best Use of Theme


144 --

Zombie-Proof Room







Best Humour & Fan Favourite


251 --

What Do You Fear?







Best Narrative


206 --

Plot? What Plot?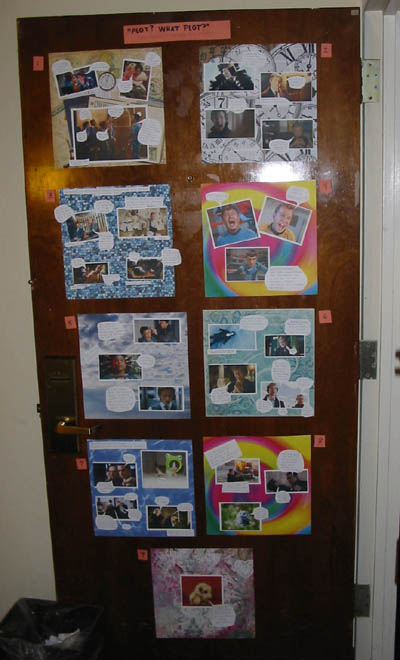 Art Show & Auction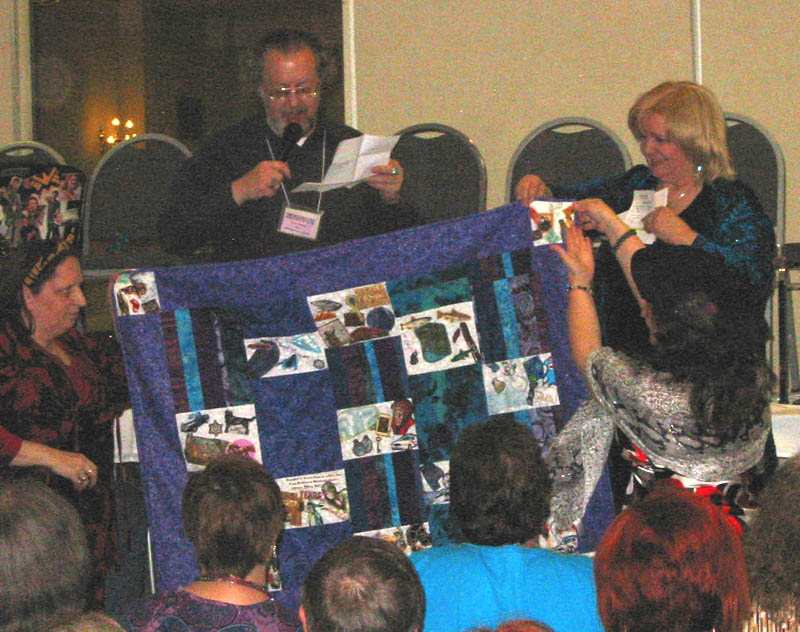 Fandoms represented in the fannish quilt are:
Longmire, Downton Abbey, Agents of SHIELD, Bubba Ho-Tep, Ancient Aliens, Grimm, Cowboys & Aliens, River Monsters, NCIS, Helix, Almost Human;
corners:
Sherlock Holmes
(BBC).
Top indentifiers:
First Place:
Kelly Wolf
Second Place:
Grace, Carol, Lisa
Third Place:
Erika Frensley
Blood Drive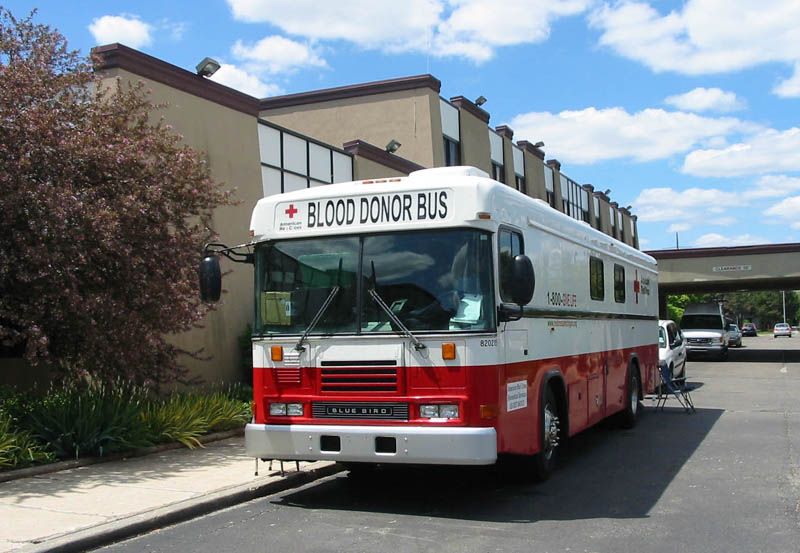 Whose Line Is It Anyway?
Buffy The Vampire Slayer Shadowcast: Once More With Feeling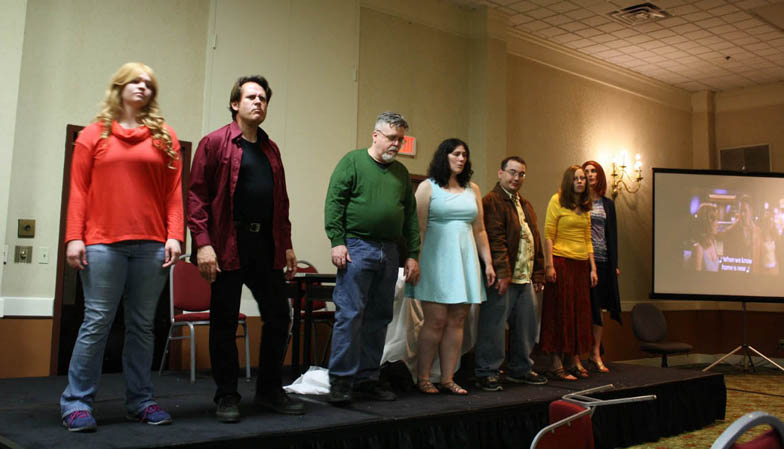 There were no awards due to limited number of entries.


There was no ballot for Fan Fund as we received no nominations.


"Dead Dog" Panel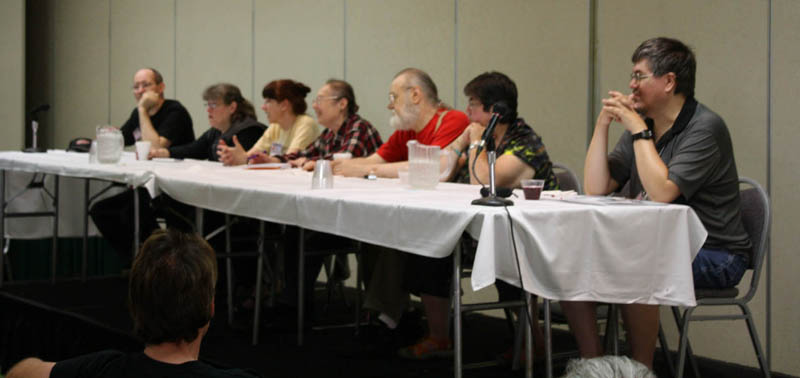 Thanks to those who supplied photos!

---
This official
MediaWest*Con
page was updated July 22, 2018