MediaWest*Con 35 – May 22-25, 2015
Come explore times long, long ago in enchanted lands ruled by evil queens and wicked witches, where giants and ogres roamed, where the poorest farmboys, handsomest princes, and fairest maidens can all be heroes with the assistance of friendly elves, fairies, wizards, and small forest creatures. But be careful not to prick your finger on a poisoned needle, eat any poisoned apples, or wake any sleeping dragons -- and watch out for Rodents of Unusual Size. MediaWest*Con 35 celebrates a time when tales are spun like straw into gold, and everyone can live fannishly ever after.



MediaWest*Con is the definitive gathering of SF/Media fandom, held each Memorial Day Weekend in Lansing Michigan.

MediaWest*Con

is sponsored by T'Kuhtian Press as a celebration of the diversity of SF/Media fandom, run by fans, for fans, and is staffed entirely by volunteers.



MediaWest*Con

traditionally features the Art Show and Auction, Fanzine Reading Room. Fannish Videos, Masquerade, Dealers' Room, Game Room, SF/Media Fan Fund, Fan Quality Awards, a Con Suite (AKA Hospitality Suite) and a Party Suite, and many, many panels on a wide variety of topics representing many areas of interest. Programming is determined by member input and participation; a form for suggesting topics will be included in a future Progress Report. Programming is intended for an adult audience; we do not censor adult themes in panel topics or in the Art Show. We have no official guests. The name

MediaWest*Con

is a service mark of

MediaWest*Con

.

Once again,

MediaWest*Con 35

was held in Lansing, Michigan on Memorial Day Weekend, May 22-25, 2015.

As always, programming was determined by member input and participation.

Fandoms represented in

MW*C 35

programming included

12 Monkeys, Agent Carter, Agents of SHIELD, Arrow, Avengers, Big Bang Theory, Blacklist, Bones, Captain America, Constantine, CSI, Defiance, Disney, Doctor Who

, E-books, FanFic,

Flash, Forever

, Furries,

Game of Thrones

, gaming,

Gotham, Guardians of the Galaxy, Jurrassic World, Lego Movie, Magnificent 7, My Little Pony: Friendship Is Magic, NCIS, Pern, Person of Interest

, podcasts,

Professionals, Real Ghostbusters, Scorpion, Sentinel, Sherlock Holmes, Sleepy Hollow, Stargate, Starsky & Hutch, Star Trek, Star Wars, Supernatural, UNCLE, X-Men

, and more.


SF/Media Fan Fund
The winner of the 2015 SF/Media Fan Fund is Elaine Batterby, who we hope will be able to attend

MW*C 36

next year.

Art Show Awards
By Popular Vote
Best In Show:
Pressure Point
by Karen River
Best In Con Theme:
Silver Gold
by Sandra Santara
Best In SF:
Spock
by Mike Cole
Best In Fantasy:
Embrace
by Sandra Santara
Best In Humor/Cartoon:
He's Undead, Jim
by Leah Rosenthal
Best Portrait:
Benedict
by Karen River
Best In 3-D/Jewelry/Glass/Ceramic:
Andor
by Karen River
Best In Fabric/Needlework:
Time & Space
by Suzanne Rosema
Best Critter:
Spirit Guide: Hedgehog
by Karen River
Best In Cop/Investigator/Spy:
Gibbs
by Mike Cole
Best In Horror:
Zombecka
by Ricochet
Best In Animated:
Peter & Lili
by Babs Magera
2 Cute 2 Live:
Lullabye
by Karen River
Best Other:
Betty's Beach Bauble
by Brenda Gashal
Personal Favorite
(tie):
Aramis
by Karen River
Benedict
by Karen River
Farewell
by Karen River
Squee
by Karen River
Spirit Guide: Tiger
by Karen River
Masquerade Awards
Judges: Sophia Kelly Schulz, Mark Cogan, Chrisso Bonder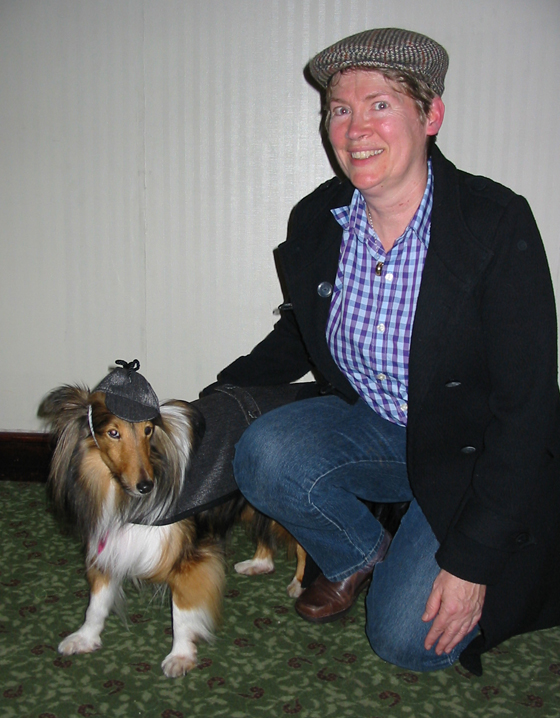 Best In Show, Doggie's Choice Award
The Hound of the Baskervilles
Stormy Hall, Sandy Hall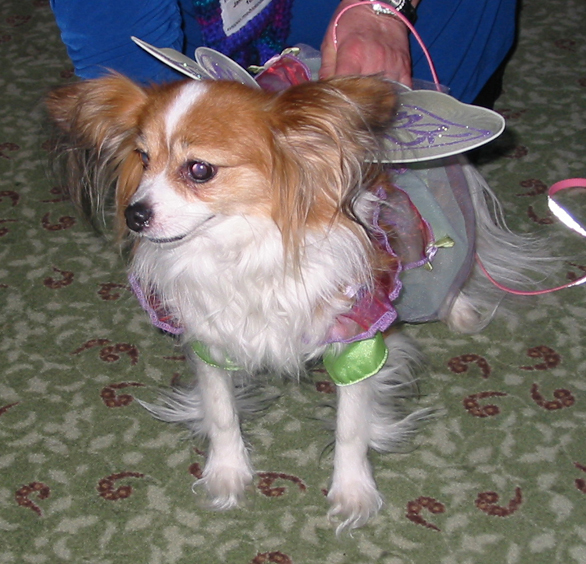 Howling Good Time Award
Tinker Bell
Judy A. Keller, Janice Tuckett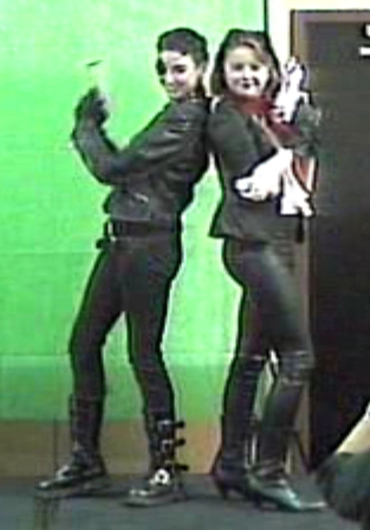 Who Needs A Third Angel Award
Ladies In Red
Kaitlyn Colhouer, Gabby Burke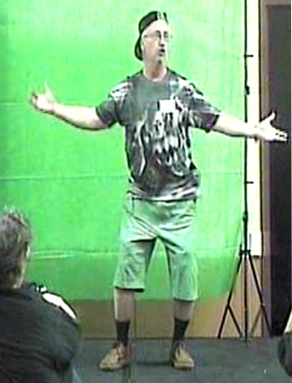 The Shot In The Dark Award
The Wandering Minstrel on Behalf of Gun Control
Bob Dawe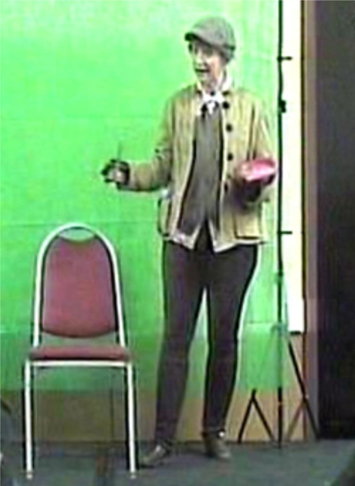 How Many Fandoms Can You Pack Into One Costume Award
Steampunk Repairist (Ms. Fixit)
Becky Wurm Clark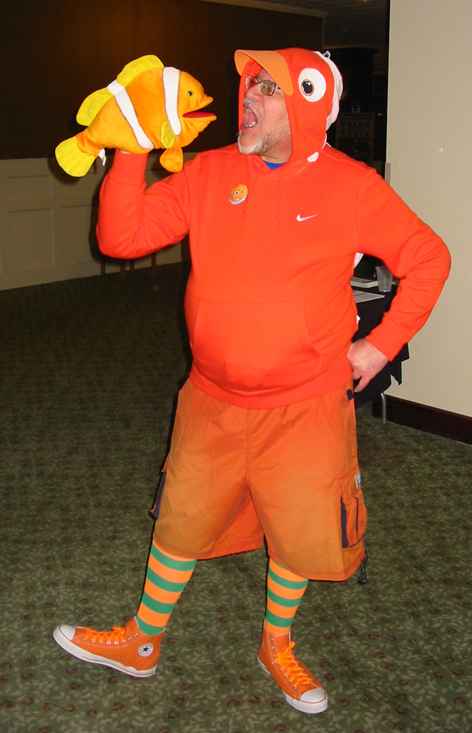 The Something Fishy Is Going On Here Award
Creatures Of 'The What' Lagoon
Peter Cooper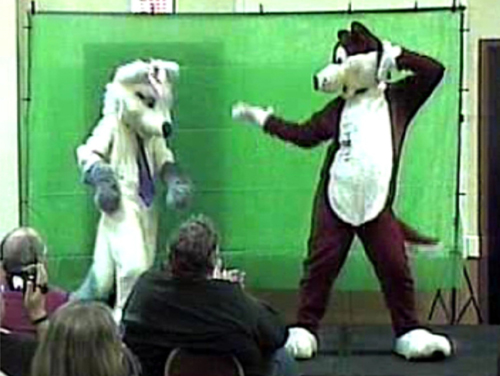 Disco Dog Award
Fox On The Run
Danny Dingo, Babsie Wolf (As Lili Fox)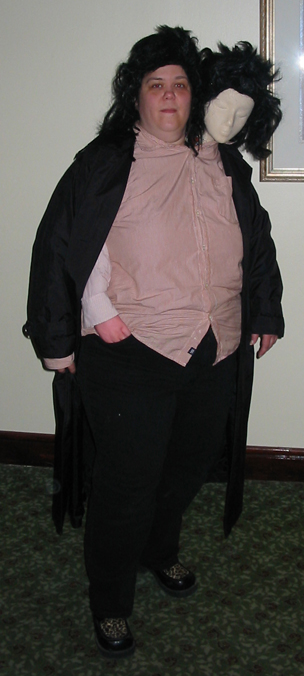 The Heart Of Gold Award
Zaphod Beeblebrox: Because Two Heads Are Better Than One
Lesley Wilmoth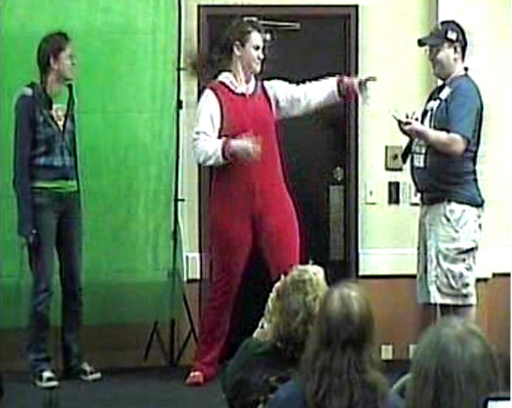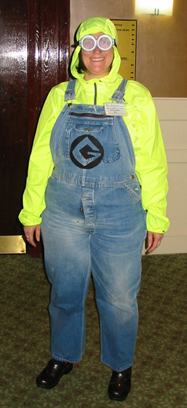 The It Had A-Peel Award
Our Entry into the Door Decoration Contest
Amanda Morgan, Ericka Kahler, Aron Sandler, Holly Hofer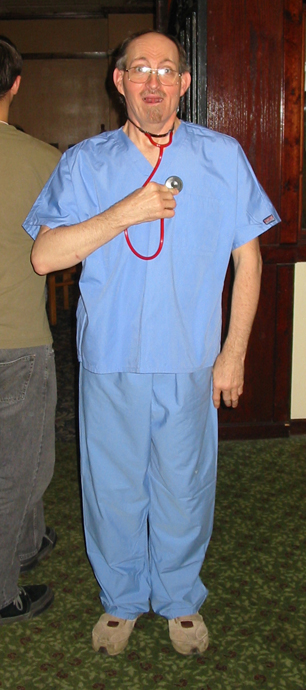 The I'm Not A Doctor But I Play One On TV Award
Emergency Medical Hologram Vs. Reality ??

Weasel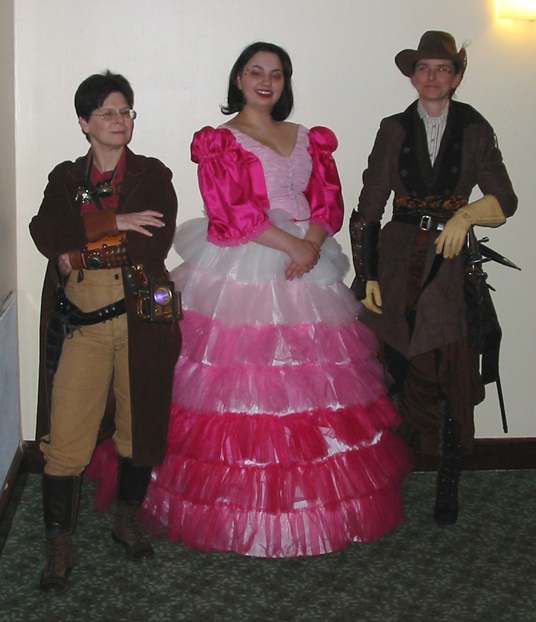 Best Fight Scene That Never Happened
Spenser said we had to do it... So we did it
Spenser Coates, Nikki Wegrzyn, Carla Rodriguez
Door Decoration Awards



1st Prize:

Room 116


No One Escapes Steampunk




2nd Prize:

Room 328


Red Hot Royalty




3rd Prize:

Room 283


Tahiti-Postcard From The Edge




Fan Favorite:

Room 338/Lobby


Captain America: Road Warrior Machine




Best Author Homage:

Room 111



Best Slash Humor:

Room 114



Best Multi-Fandom Concept:

Room 147



Best Fannish Promotion:

Room 133



Best Fannish Tribute:

Room 140



Best Animal: Room:

153



Best Superhero:

Room 170



Best Healthcare Humor:

Room 206
Honorable Mentions



Best Use of Con Theme:

Room 346



Best Interactive:

Room 264



Most Iconic:

Room 354



Best Comic to Movie Crossover:

Room 395



Most Romantic:

Room 272



Best 'Stache Equality:

Room 236
Play
Gordon performed his play

Once Upon A Con

Saturday night.

Princess I-Can't-Believe-It's-Not-Buttercup hopes you all had a wonderful time meeting with fellow fen to discuss all your favorite SF TV shows, books, and movies at

MediaWest*Con 35 -- Once Upon a Con

, and hopes we shall see you again next May! Huzzah!



---
This official
MediaWest*Con
page was updated February 1, 2016