4U Y2K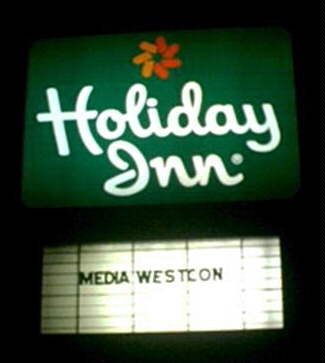 MediaWest*Con is the definitive gathering of SF/Media fandom, held each Memorial Day Weekend in Lansing Michigan. MediaWest*Con is sponsored by T'Kuhtian Press as a celebration of the diversity of SF/Media fandom, run by fans, for fans, and is staffed entirely by volunteers. MediaWest*Con traditionally features the Art Show and Auction, Fanzine Reading Room. Fannish Videos, Masquerade, Dealers' Room, Fan Fund, Fan Quality Awards, a Con Suite (AKA Hospitality Suite) and a Party Suite, and many, many panels on a wide variety of topics representing many areas of interest; programming is determined by member input and participation. We have no official guests. The name MediaWest*Con is a service mark of MediaWest*Con.
Once again, MediaWest*Con 20 was held in Lansing, Michigan on Memorial Day Weekend, May 26-29, 2000. As always, programming was determined by member input and participation.
PROGRAMMING | MASQUERADE | FAN FUND | FAN Q
ART SHOW | FANNISH VIDEO | DOOR DECORATION CONTEST

Fandoms represented in panels at MW*C 2000 included The 10th Kingdom, Airwolf, Alien Nation, Angel, Babylon 5, Blake's 7, Battlestar Galactica, Brimstone, Buffy the Vampire Slayer, Dr. Who, Due South, Early Edition, Earth Final Conflict, Emergency, ER, Farscape, Galaxy Quest, Hercules: The Legendary Journeys, Homicide: Life on the Street, Horatio Hornblower, Kung Fu: The Legend Continues, Law & Order, Magnificent 7, Man from UNCLE, Matrix, Nightmare Cafe, Now & Again, The Others, Pretender, Rat Patrol, Real Ghostbusters, Roswell, Scarecrow & Mrs. King, Sentinel, Shadowchasers, Silk Stalkings, Stargate SG-1, Starsky & Hutch, Star Trek, Star Wars, Voyage to the Bottom of the Sea, West Wing, Xena: Warrior Princess, X-Files.

Judges: Valerie Kessler & Leslie Dannenburger
YOUNG FAN
High Lethal Cuteness Award: Buffy, Cheerslayer of Sunnydale -- Kelly Jeanette Aurora Lowrey
Medal of Honor of the Order of Ankle-biters: Sammie the Powell -- Samantha Powell
ADULT
BEST IN SHOW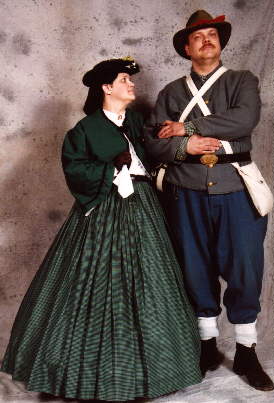 The Parting -- James & Debbie Casselbury
Literary Prize & Special Mention -- Best Hat: Mother Goose & Friend -- Linda Cuchinski, Samantha MacGoose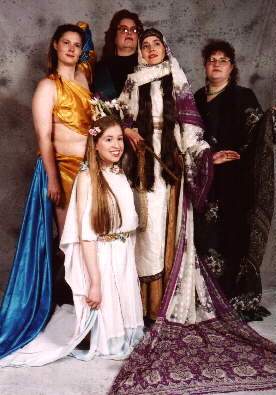 Best Presentation & Special Award -- Elegance of Design: Coruscant's House of Rowena Coutouriers Present a Royal Wedding -- Bernadette Crumb, Zena Carson, Mandi Hall, Christine Krebs-Bonder, Dora, & Lady Belladonna
Special Award -- Berni Special Male Audience Members Room Key Award: Dora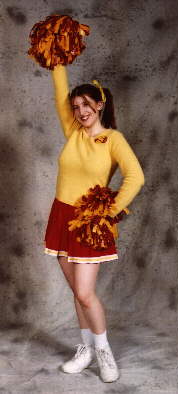 Vampire Bait Medal of Valor (& Bounce Above & Beyond the Call of School Spirit): Enslaved to the Sunnydale Cult -- Courtney Kraft

Special Workmanship Award & Prosthetic Effects: Londo's Other Keeper -- Stephanie EllisAndre Lieven



Memorial Punster Award: Dar the Beastmeister -- Peter Cooper


Fan Q winners list is available through the Fan Q page.

Best in Show: Primal Magic by Karen River
Science Fiction: Zhann, Symphony in Blue by Jesse McCalin
Fantasy: Little Rascals by James Wappel
Detective: Partners by Mike Cole
Secret Agent: Endangered by Frank Liltz
Animation: This Could Be The Start of Something Big by Sandy Schreiber
Humor: Velvet Yoda by Larry de Souza
3-D: Birds of a Feather by Susan Brummet
Fabric: Star Wars by Pat Winter
Western: One Day Out West by Lucy Seaman
Horror: The Crow by Mike Cole
Portrait: Deceiver by Frank Liltz
Critter: Snow Leopard by Frank Liltz
Too Cute To Live: Catatonic: New Years Eve 2000 by Jesse McClain


Click here for info on Fannish Video, including Fannish Video Competition winners.