Arrow, Avengers, Big Bang Theory, Captain America, Class, Colony, DC's Legends of Tomorrow, Dark Matter, Designated Survivor, Doctor Strange, Doctor Who, Elementary

, fanfic, filk,

Game of Thrones, Godzilla, Grimm, Guardians of the Galaxy, Harry Potter, iZombie, Librarians, Lucifer, Magicians, My Little Pony, NCIS, Once Upon a Time, Orphan Black,

Pern,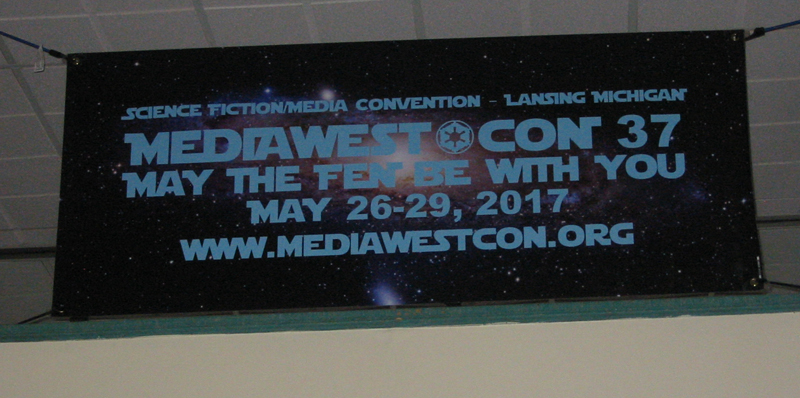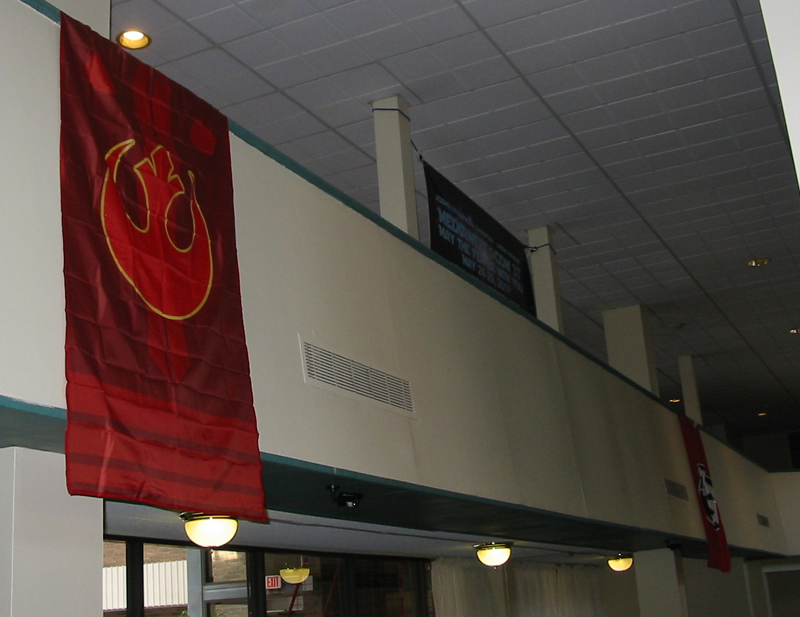 MediaWest*Con 37 Masquerade
Judges:
Mark Cogan, Sophia Kelly Shultz , Seth Bonder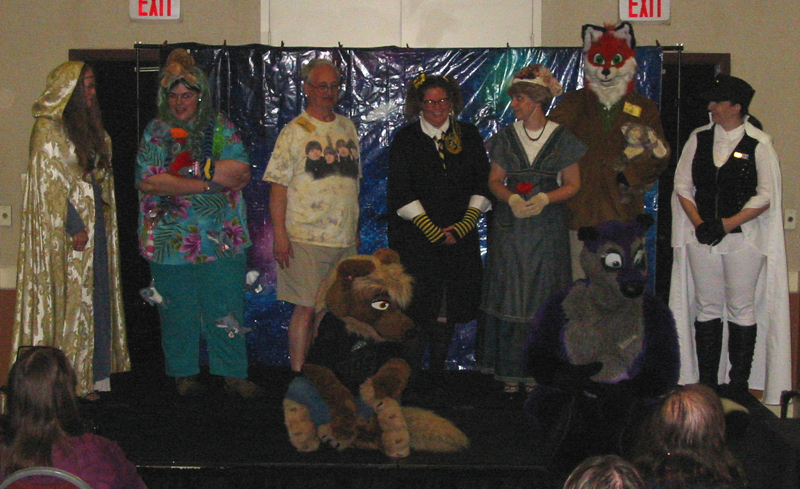 Best In Show
On The Homefront
-- Becky Wurm Clark
Best Original Arrangement by a Costumer
Galadriel's Cape of Lament
– Brenda Gasahl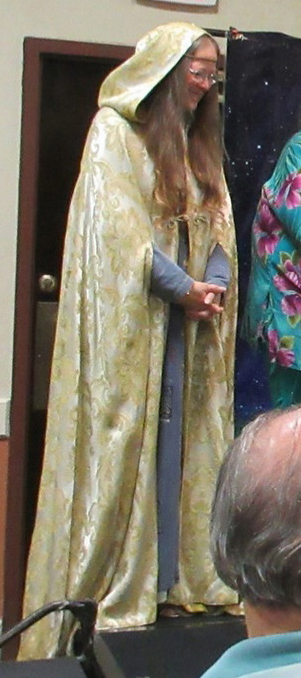 The Lorax Award
The Coral Reef
– Malaya Armstrong-Bruce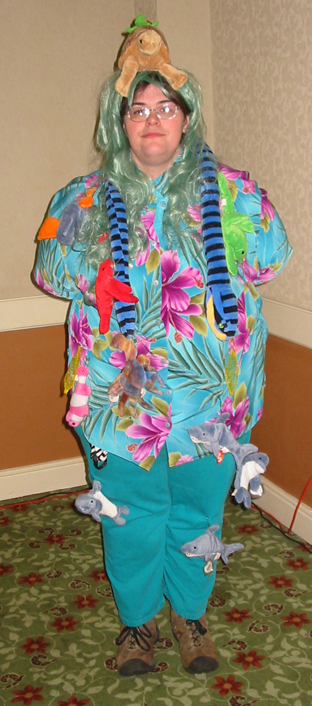 The Most Earnest Attempt to Sing Award
Plagerism
– Bob Dawe
The Dancing Badger Award
Sorted This Way
– Margie Martinson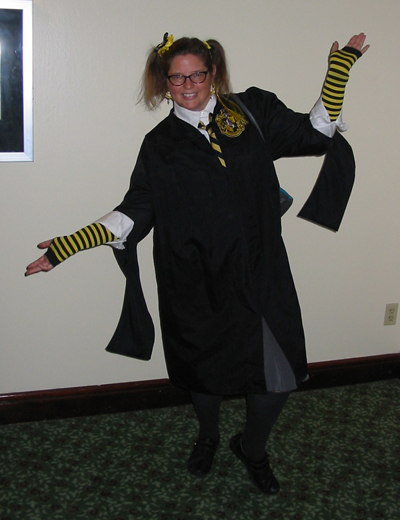 The Drop Back and Punt Award
Cheeto Wolfote
– Babs Wolf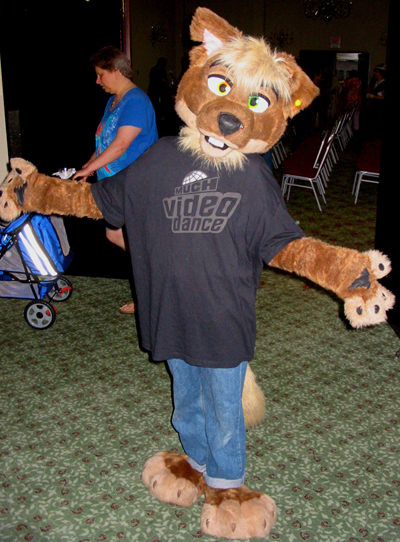 The Unexpected Camouflage Award
Ex's and Oh's
– Roxy Raccoon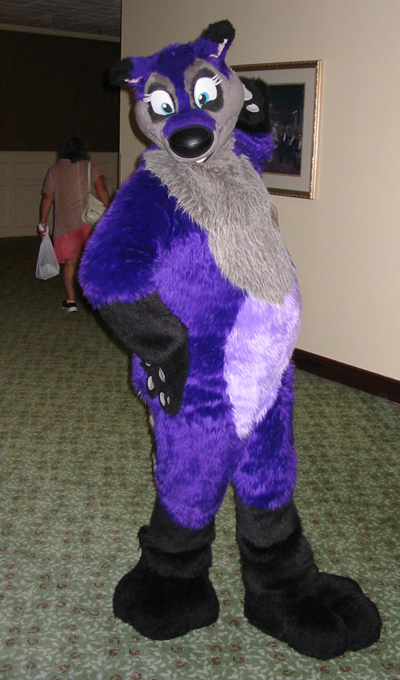 The Edna Mode Award for Best Use of a Cape
The Real Reason Why Director Krennic Wore That Cape
– Courtney Kraft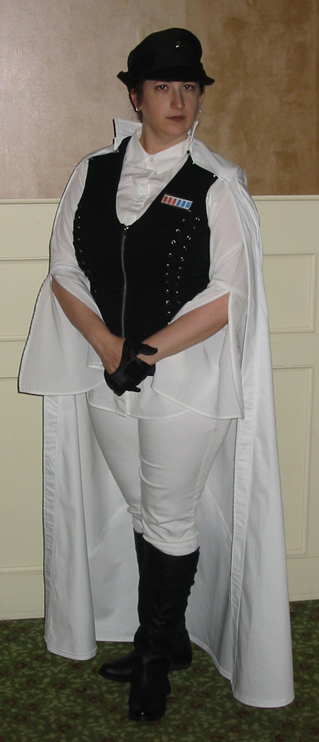 Best Newscast by a Woodland Creature Award
Foxy Paw'l Harvey News & Comment
– Rocket T. Coyote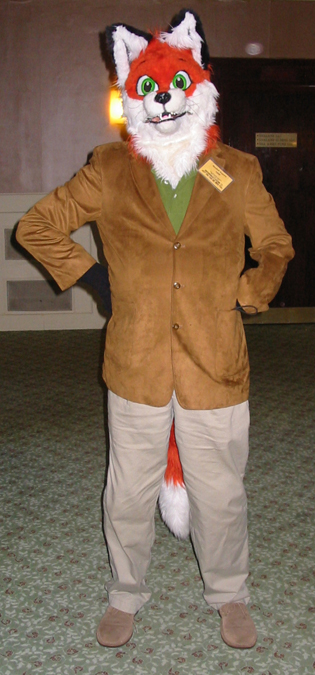 Art Show Awards
by popular vote
Best in Show:
Chris
by Karen River
Best in Con Theme:
Princess
by Karen River
Best in SF:
Rocket & Groot
by Mike Cole
Best in Fantasy:
Amber Dragon
by Theresa Mather
Best in Humor/Cartoon:
(TIE)
They Had Cookies
by Mike Cole
Deadpooh
by Mike Cole
Best Portrait:
Chris
by Karen River
Best in 3-D/Jewelry/Glass/Ceramic:
(TIE)
Tiger Bride
by Sophia Kelly Schultz
Covering All the Bases
by 3D Bud
Best in Fabric/Needlework:
Cap & Bucky Apron
by Ann Wortham
Best Critter:
(TIE)
Mystery
by Karen River
Spirit Guide -- Mouse
by Karen River
Best in Cop/Investigator/Spy:
Baker Street
by Karen River
Best in Horror:
Alien
by Mike Cole
Best in Animated:
TV Night
by Babs Wolf
2 Cute 2 Live:
Rocket & Groot
by Mike Cole
Best Other
(Doesn't fit above categories):
Tiger Bride
by Sophia Kelly Schultz
Personal Favorite:
Chris
by Karen River
Door Decoration Awards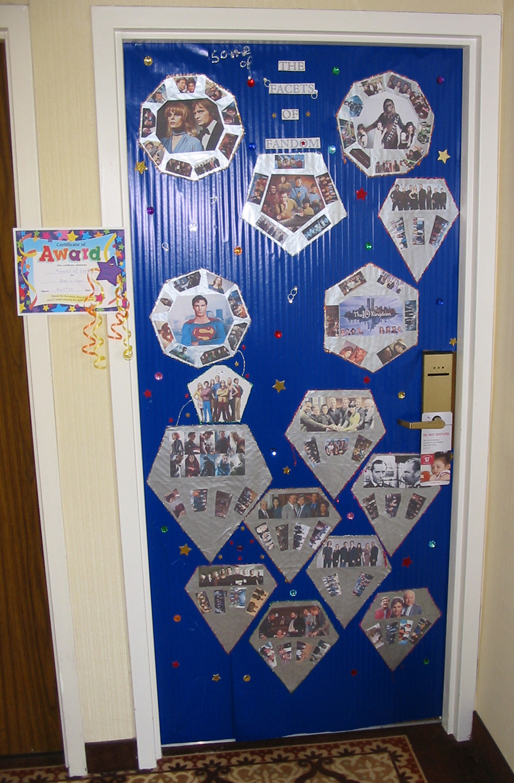 Best in Show
Facets of Fandom
Room 136, Linnese and Nathan D.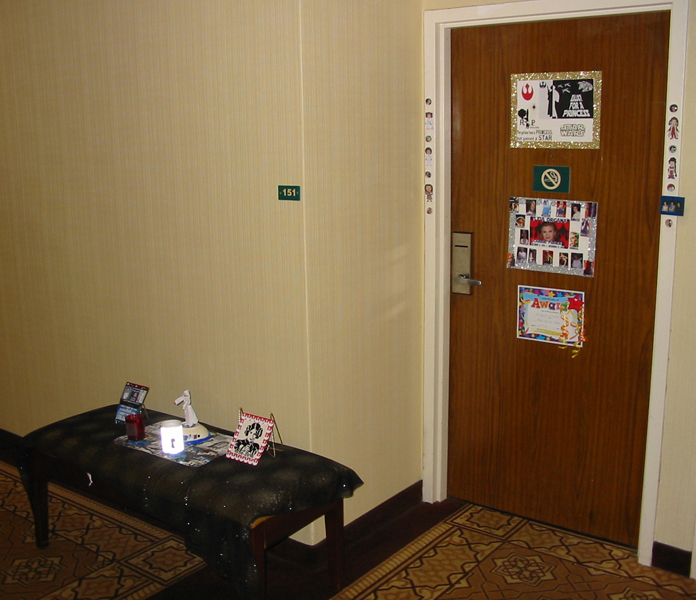 1st Place
Eulogy for a Princess
Room 151, Elaine Tripp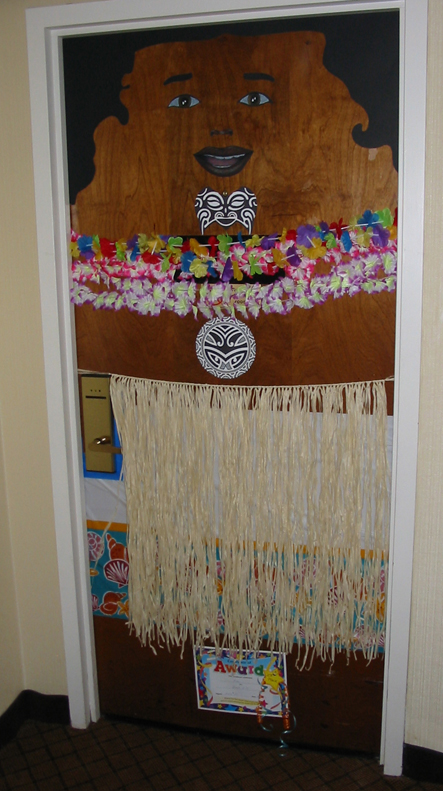 2nd Place
Maui
Room 283, Tammi Alexander
3rd Place
What Did Cowley Say?
Room 155, Kris Washburn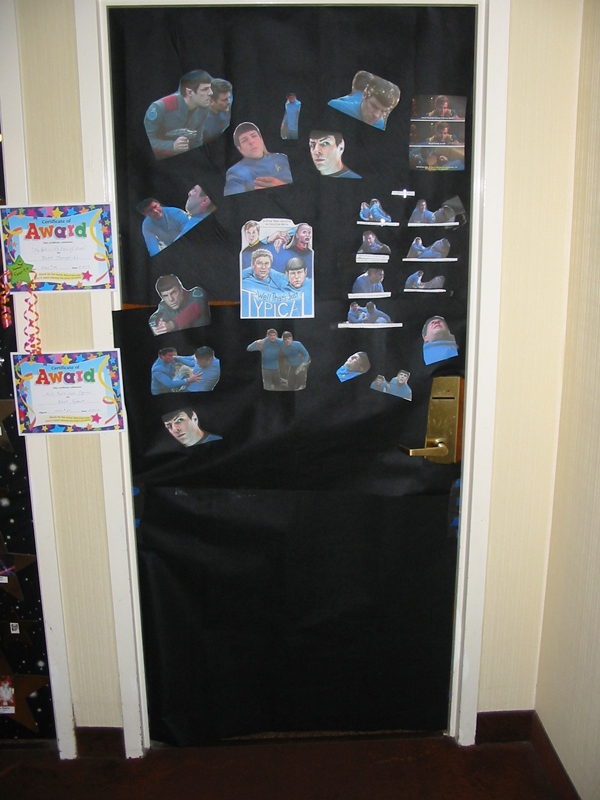 Best Reboot
Well That's Just Typical
Room 161, Doctor Beth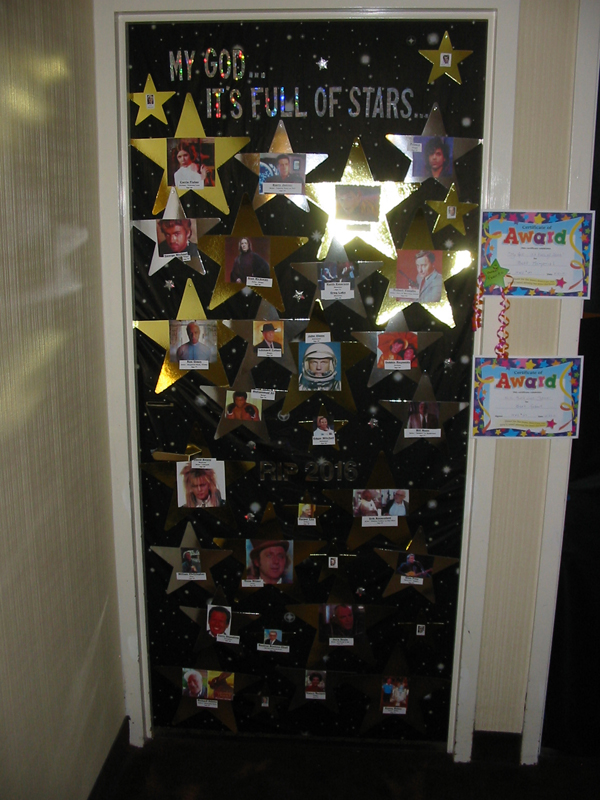 Member Favorite
My God... It's Full of Stars
Room 159, Richard Sacks-Wilner & Linda James
Thanks to all who participated, and to Kath Moonshine, who has been coordinating the Door Decoration Contest. However, she is ready to pass the mantle onto the next volunteer, so please let us know if you are interested.
Fannish Video
There were no entries for the Fannish Video contest, so there were no awards.
SF/Media Fan Fund
There were no nominations, so there was no 2017 Fan Fund recipient.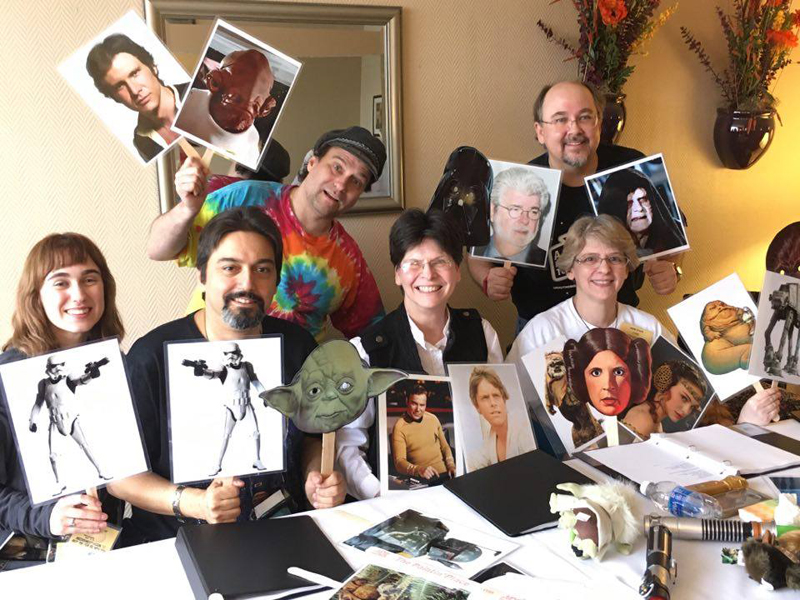 The impromptu cast of a "table read" performance of

A Funny Thing Happened on the Way to the Death Star
Scott Clark, Becky Wurm Clark, Spenser Coates, Armand Benooni, Dave Gold and Victoria Gold.
Second performance was Scott Clark and Spenser Coates
Thanks to Becky, Dave, Spenser, Victoria and the Facebook-free Armand for their madcap performances. And a special, enormous heartfelt "thank you" to the musical playwright Curt Bright for giving me his permission to do his musical at MediaWest*Con, when I asked him a year and a half ago -- today was the first chance to make that a reality, and our singalong audience had a total blast! I could've probably sold a dozen of your show tees and soundtrack CDs today! -- Scott Clark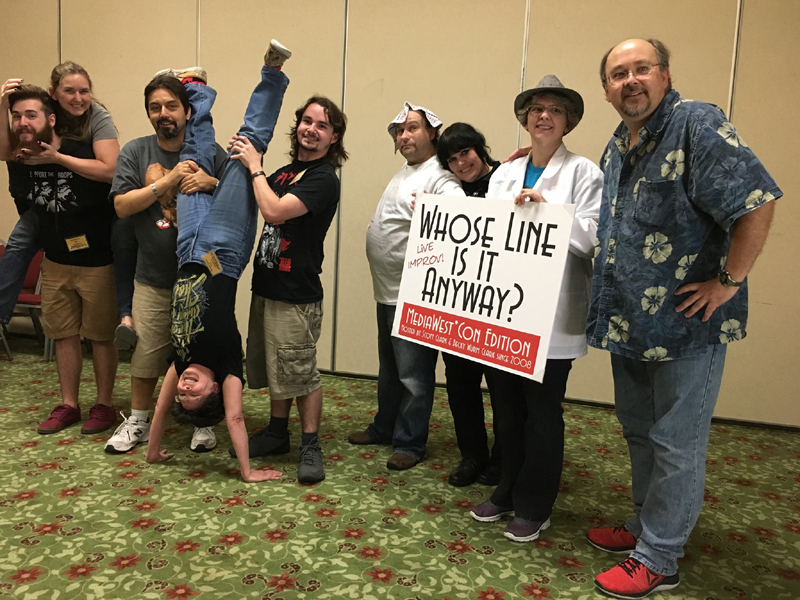 (L to R): Devin Sputnik Burke, Carla Rodriguez, Armand Benooni, Spenser Coates (upside down), Will Frank, David Gold, Linda James, Becky Wurm Clark, Scott Clark.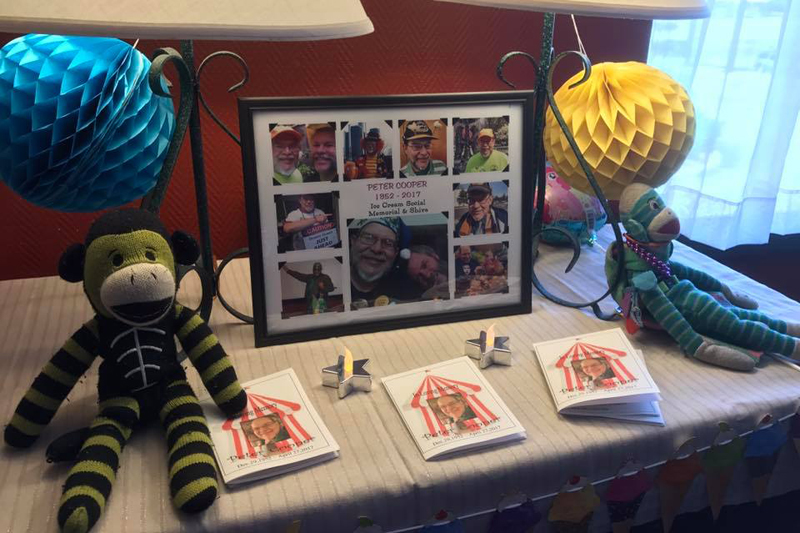 Ice Cream Shiva for Peter Cooper

"Dead Dog" Panel
More to come!
If you have photos of
MW*C 37
events, please send them to us for possible inclusion. Thanks!